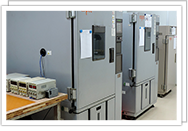 Verification of product reliability
We test and verify product reliability with our own equipment to assure product reliability at the market.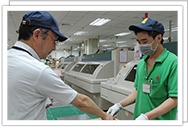 Factory certification and audit
We perform factory audit and product reliability test for our collaborated factories. Regular quality checking after production had started.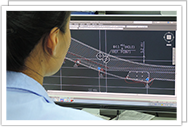 Verification of data
We verify the data before providing to factory and confirm the data once again after editing at the factory to avoid mistake or specification variation.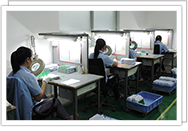 Inspection before shipment of product
Our inspector of QA center performs independently inspection before shipment of product apart from inspection by collaborated factory.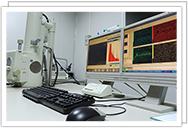 Analysis of phenomenon
We analysis product failure phenomenon thoroughly with our own equipment and define accurate root causes. Then we will take appropriate corrective action with factory together.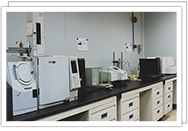 Thorough management of
environment substance
We manage and control hazardous substances in our product. Use our own equipment to perform regular testing and confirm all products are risk free to environment.